I am currently having a love affair with cardigans. More specifically, open front cardigans. Please do not disturb, I got the sign on the door knob.

Taking the steps from dressing college student like with my jeans, t-shirts and hoodies hasn't been the easiest task. The cardigan seemed to be the easiest transition. They are fun, warm when need be, can be dressed up or dressed down unlike my favorite hot pink hoodie. Not to mention cute and different. Open, closed with buttons, jeweled buttons, short sleeved, long sleeved..so many different colors to chose from. Including my ever favorite hot pink. :) And the flowey open front cardigans? Yes please. Pretty and slightly romantic I think. I just picked this little number up from the amazing Faith21 collection which I can easily inoperative from spring to summer, since it's short sleeved and light: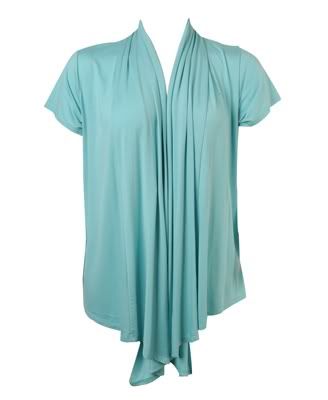 Mr. Rodgers approved. :) Love it!